Flea infestations can be troublesome. They bite, carry diseases, and create a complete mess. Your backyard might be the perfect spot for these uninvited guests to camp on. What happens when fleas feed, breed, and lay their eggs on the lawn? They eventually get inside your beloved pets. Read on to know everything about fleas and how you can keep your house safe.
How to Know If Your Yard Is Infested?
The first step is knowing that your house is infested with fleas. For starters, fleas are tiny, wingless pests that live off of the blood of animals and humans. They have extremely flat bodies and hind legs. They can jump really high, and even though they can't fly, they can jump onto your pets. A flea infestation can quickly get out of hand because of their quick reproduction rate.
If you find your pets constantly scratching their fur or looking particularly restless, it is a sure sign of the presence of fleas. If you look closely, you can even spot fleas moving between your pet's furs. To check if your yard has been infested with fleas, wear white socks and walk, you will find out. Fleas are really harmful as they can be harbingers of diseases like murine typhus and the plague. Heavy infestations roughen your pet's coat and may also cause nervous conditions. Sometimes they even spread tapeworms.
How Long Can Outdoor Flea Infestations Last?
Getting rid of fleas can be a tedious process that takes weeks. The life cycle of a flea is quite long, and it can lay around fifty eggs on an animal's fur in a day. These eggs get into the fabric of a carpet or even plants. What's more, the newly hatched eggs do not need a host to survive as they have pre-digested blood in them.
They can sense a potential host through vibrations, a change in thermal energy, or a rise in carbon dioxide levels. Once it starts feeding on a host, it gains weight and lays more eggs. This ominous cycle keeps repeating itself unless some external action is taken.
Are There Any Home Remedies In Treating Your Yard From Fleas?
The flea-infested yard should immediately be tackled before it goes out of hand. If you want to go for DIY solutions instead of chemicals, then these options can come in handy. It is important to keep in mind that fleas do not die quickly, and such home remedies may only kill a portion of them. Try these if you are unsure of pest control:
This solution is quite easy. All you have to do is mix dish soap that you normally use with lukewarm water. Put the mix in a bowl. The dish soap mix is a fluid with high viscosity that can trap fleas or other insect pests that land on it. You can place multiple dish soap bowls in your yard where you suspect that the flea activity takes place. Leave the traps for a day or two.
​The fine salt solution works effectively on the fleas of all stages. Take finely ground salt and sprinkle it on your backyard. Concentrate on the shady and moist areas that may have high flea activity. ​Fine salt is basically an ionic compound that is capable of absorbing moisture from its immediate environment. It acts as a dehydrating agent on the bodies of fleas, larvae, and the eggs they lay, preventing them from thriving.
Another effective home remedy is sprinkling diatomaceous earth in your yard. This functions in the same way as fine salt by acting as a dehydrating agent on fleas. It is a special kind of sedimentary rock that is ground into fine granules. So this 'earth' is made of fossilized remains of diatoms or aquatic microorganisms whose skeletons are composed of silica. The fine granules can be sharp and cut through the exoskeleton of fleas to absorb moisture. ​It is important to sprinkle it over a dry surface as it will lose its effectiveness on a wet surface.
What Is The Best Flea Treatment For Your Yard?
Even though DIY fixes are cheaper and easier, they can only control mild flea attacks. It is best to go for chemical treatments or use some sort of insecticidal spray. This article will show you some of the best yard sprays for fleas and ticks. The most common flea spray for your backyard will contain a generous amount of pyrethrin. It is a special kind of pesticide chemical used for its low toxicity on humans but high effectiveness on killing fleas.
Insect Growth Regulator spray is the next most common chemical treatment used against fleas. Such pesticides prevent the larvae of the flea from reaching full maturity. To eradicate fleas from your yard, you can make use of both these treatments for the best results.
What Should You Consider When Buy Fleas & Ticks Spray For Yard?
When choosing what is the best yard spray for fleas and ticks, make sure it is not specifically designed for indoor use as it won't be effective outdoor. The mild sprays can easily break down under rainfall, snowfall, and high level of humidity. While you learn how to treat yard for fleas and ticks, you need to understand your needs as all of them do not have the same composition. Some kinds of sprays function fully in shaded areas but lose their effectiveness when exposed to sunlight.
Make sure the spray you opt for contains pyrethrins, pyriproxyfen, and fenoxycarb. Pyrethrins attack the nervous system of the fleas, pyriproxyfen, and fenoxycarb control infestation by attacking juvenile ticks preventing them from growing.
Best Flea And Tick Spray For Yard Safe For Pets Reviews
Wondercide Natural Ready to Use Yard Flea, Tick and Mosquito Spray
Wondercide Flea and Tick Yard Spray is safe for pets and children as it is a blend of natural ingredients. It is an essential oil that has cedarwood as an active ingredient. Once you apply this flea and tick outdoor treatment in your backyard, ticks and fleas will avoid stepping on the area. It is incredibly user-friendly as you just need to attach the bottle on a hose and turn on the water supply.
It can treat an area of around 4,000 – 5,000 square feet. You must apply it twice within a period of 7 to 10 days to kill the pests completely.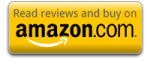 Vet's Best Flea and Tick Yard and Kennel Spray
Yard Treatment Spray Kills Mosquitoes, Fleas, and Ticks with Certified Natural Oils
Vet's flea and tick yard spray is another tick spray for your yard that is totally safe for pets. It is a blend of natural oils extracted from clove and peppermint. This spray gets rid of ticks, fleas, and their eggs as soon as it comes in contact with them. It is a completely natural process, so if you have pets who play in the yard, flowers, trees, and shrubs, then you don't need to worry.
The mix is a concentrated one and can easily cover up to 4500 square feet. If you use this spray throughout the year, you won't have to fuss over pest attacks ever.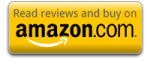 This flea and tick yard spray can kill outdoor insects that destroy lawns, flowers, trees, and shrubs. However, people and pets must not step on the treated areas until dry. This flea and tick outdoor treatment is harmful to humans and pets. If you use it, take care to not let your pets swallow it and don't let it get absorbed through their skin. In fact, wear some kind of mask to avoid breathing in the toxic spray mist.
Don't let it come in contact with your skin, eyes, or your clothes and wash your hands thoroughly with soap and water after spraying. Do not use this spray if there is a possibility of rain as it will wash the pesticide off the treatment area.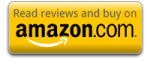 Advantage Flea and Tick Yard and Premise Spray
This backyard flea and tick spray has a highly-effective combination of ingredients and is EPA-registered. It can kill fleas and tick effectively and is easy-to-use. Attach this spray to a hose for a smooth application in your yard. However, keep your pets and children out of the treated areas until it has dried completely.
This flea and tick outdoor treatment is not suited for animals. Make sure your pets and their bedding has been treated with a registered flea and tick control product prior to the application of this spray.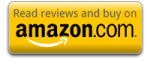 BioAdvanced 700270B Complete Insect Killer for Soil & Turf Flea and Tick Yard Protection
The special two-way formula of this spray controls insects on the surface and the soil. The surface insects will die within a day of its application, but it will take around three months for the soil insects to die completely.
It kills the most common pests like ants, fleas, ticks, European Crane Fly larvae, grubs, and mole crickets. It is easy to use and can treat up to 5,000 square feet of land.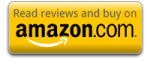 Frequently Asked Question (FAQs)
The first thought when you see fleas in your yard is to use chemical sprays quickly. While these work wonders, they also have a bunch of after-effects. Natural blends are less effective than chemical sprays and take up a tonne of your time.
However, if you have small children and pets in your house, you have to let go of your inhibitions and choose safer alternatives. It is essential to follow the right guidelines to ensure everyone is safe. Pick wisely.
Do you want to more how to treats your dogs and puppies from fleas and ticks? Read our others articles.